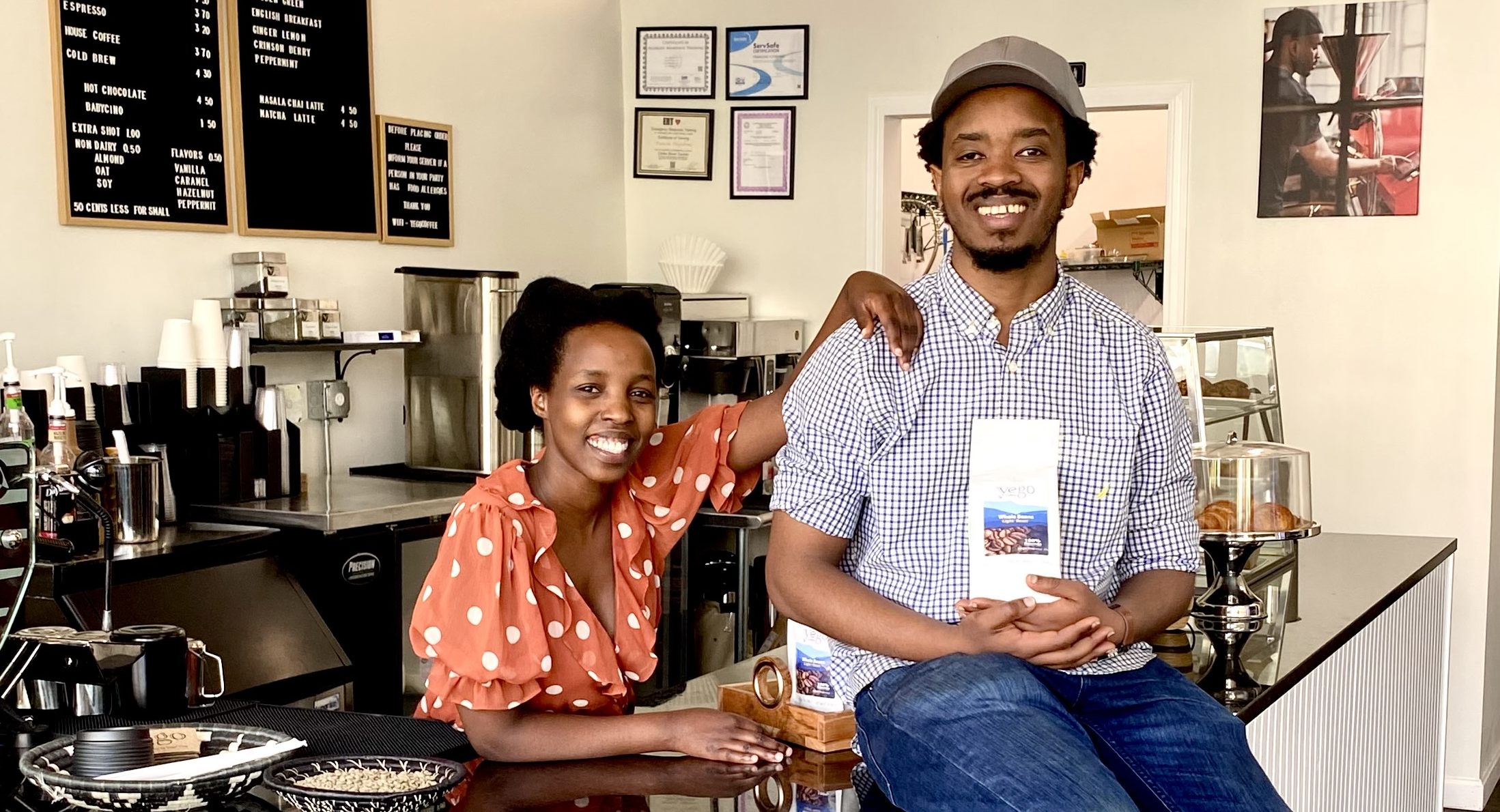 Francois Tuyishime was born and raised in the western province of Rwanda. His home village is one of the community that were ravaged by the Genocide against Tutsi in 1994. Mr. Tuyishime was 6 when his family was hunted. He survived the Genocide while hiding in the famous Mibizizi Parish in Rusizi.
Coffee business has been part Tuyishime's family for over four decades. As boy he grew up watching his father turn coffee farming into a business. It was his father's dream to build and support communities and villages where coffee farmers reside.
Mr. Tuyishime graduated with a Bachelor's degree in Political Science from the National University of Rwanda and a Master's in Conflict Resolution from Brandeis University. Before moving to the United States, Mr. Tuyishime worked in his family coffee company as a washing station manager. He continued his professional training in roasting coffee in the United States.
In 2016, Mr. Tuyishime lost his father who was his role model and mentor both in life and coffee business. His father always told him that coffee industry is not just about making money, but it is also about connecting people. With Yego Coffee, Mr. Tuyishime hopes to use coffee as a tool to connect people while having a positive impact on the lives of local farmers.